Ann Arbor Kirtan Members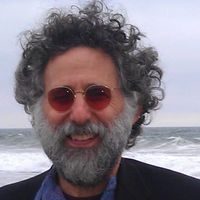 Dennis Chernin
Lead vocals, harmonium
Dennis K. Chernin, M.D., M.P.H. has actively practiced and taught meditation and breathing techniques for thirty years. His teachers were trained in the Himalayan Mountains in India, Nepal, and Tibet. Currently, he practices holistic and family medicine in Ann Arbor, Michigan. Besides offering medical care, he also offers patients and students individualized instruction on meditation using chakras, mantras, and the breath. Dr. Chernin also serves as the medical director of two county health departments and is a lecturer at the University of Michigan Medical School in the Complementary and Alternative Medicine program.

John Churchville
Tabla, vocals
John has been performing and teaching music for over 25 years and continues to break new ground on both fronts. He has performed all over the world and is versed in many different styles of music. He is a specialist in Indian tabla drumming, drum set and percussion. He has won a Detroit Music Award in 2014 for his work on Joty Drums and was nominated again twice in 2016 for Sumkali's album Tihai. As an educator, John has taught lessons, classes, and workshops to thousands of students of all ages. He holds private studio classes for tabla drumming as well as general music lessons in the Sonic Workshop. John is currently a member of APME, ISME, NAfME and is a two-time nominee for the GRAMMY Music Educator Award. 
Alice Greminger
Cello, vocals

Matthew Pancone
Lead vocals, harmonium, soundboard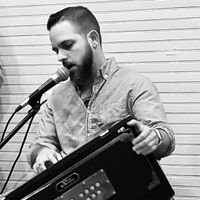 Frequent Guest Members:
Rick Frires
Bass, vocals
Charlotte Frires
vocals
---
Special Thanks To Past Members:
Kashi Amma
Swami Atmananda
Glenn Burdick
Krishnamoyee Churdar
Rosanne Emanuele
Anoop Gopal
Bidisha Gosh
Ken Kozora
Catherine Lily
Karen Levin
Madhavi Mai
Judy Piazza
Richard Smith